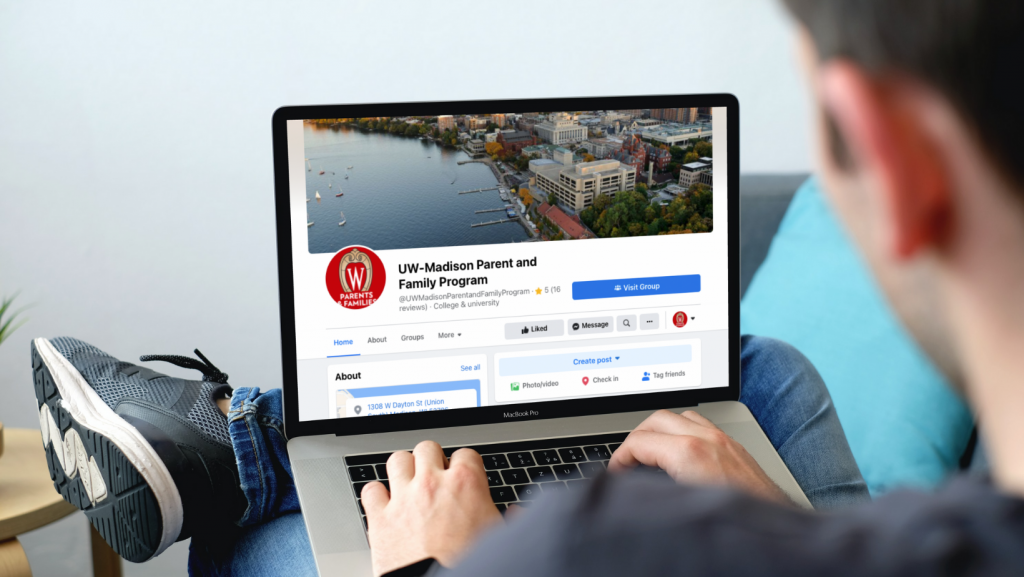 If you are not able to follow our Facebook page closely, but also worried about missing great content, this is the post for you! Read on for a recap of the top posts our Badger parents and families engaged with last month:
10. The Multicultural Career & Internship Fair
We shared about the Multicultural Career & Internship Fair ahead of the March 3rd event and could tell families really appreciated the heads up for this great opportunity for their students. Visit the SuccessWorks website to view their calendar of future events and opportunities.
9. UW System Career Treks
Our next most popular post was also related to Career Services. The UW System Career Treks are an ongoing event series that will occur every Wednesday at noon. Attending a Virtual Career trek is an opportunity for your students to engage with industry professionals, expand their network, and increase their awareness of career possibilities. Preview the schedule of upcoming Virtual Career Treks and view past (recorded) Career Treks on the UWS Career Treks website.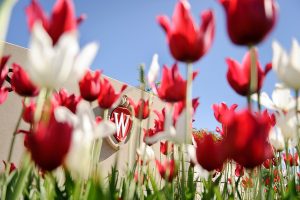 8. Badger Family Spring Visit
As midterms are beginning to ramp up and snow still on the way in Madison, students may be feeling homesick or need something to look forward to during this final winter stretch. Badger Family Spring Visit (BFSV) is simply an opportunity for you to visit your student any weekend during the month of April and attend free or low-cost events in Madison that our team of local pros has compiled for you. There is no fee to register — just come and enjoy time with your Badger. You can find featured events and more information on our Badger Family Spring Visit page, which will continue to be updated with additional events as April gets closer.
7. CDIS Spring 2022 Career Fair
Is anyone else sensing a theme? Families have internships and job search on their minds! The School of Computer, Data and Information Sciences hosted their 2022 Spring Career Fair on February 15th. Some notable companies that were in attendance included Epic, Milliman, Uline, and more. This was another fabulous event courtesy of SuccessWorks with this being an event for their Technology Data and Analytics Career Community. Check out other career communities featured on their website here.
6. Career Fair Prep Night
We wouldn't be doing our job right if we just dropped your students in the middle of a job fair to fend for themselves would we? That's why SuccessWorks also hosts Prep Night events. Students who attend these prep sessions get to practice with real employers, craft elevator pitches, and even get free SWAG like a great padfolio!
5. New Chemistry Tower Now Open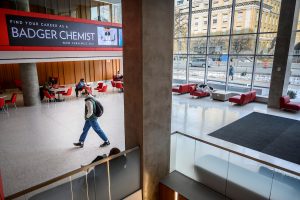 The new Chemistry Tower is a nine-floor wonder of glass, steel and concrete that looks out on the heart of campus from the south side of University Avenue and will meet critical needs with efficiency and flair. According to Chancellor Blank, "The new Chemistry Tower is really a testament to the power of our campus community to recognize a problem and then join together to find a successful solution. Ensuring that we can meet the evolving instructional needs of our students goes to the very heart of our mission at UW–Madison, and that's exactly what this project accomplishes."
4. Badger Parents and Families Facebook Group
In addition to our wonderful Facebook page (which is open to the public for anyone to like and follow), we also moderate a Facebook group just for parents and family members of current UW–Madison students. Request to join today and connect with an amazing community of Badger families ready to offer advice and solidarity as you all navigate supporting your students together.
3. Six Badgers Named to U.S Olympic Roster
Families loved the preview we shared announcing four former Wisconsin women's hockey standouts and a future Badger who were named to the United States roster for the 2022 Olympic Winter Games in Beijing.
2. Winter Carnival is Back
The Wisconsin Union's Winter Carnival is a long-standing tradition and the campus community was incredibly excited to bring it back this year, which also may explain why it was our second most popular post of the month! Lady Liberty was a sight for sore eyes on Lake Mendota as Badgers and community members gathered to celebrate. Want to know what the union has up their sleeves next? Check out their event calendar!
1. Badgers in Beijing
And the gold medal (see what we did there?) for most popular post in February 2022 goes to Badgers in Beijing! Featuring not just our Team USA women's hockey players, but all Badger Winter Olympians, this post received the most engagement last month. Over a dozen Badgers competed on Teams USA and Canada during the olympic hockey tournament. The women of Team USA took the silver, while their rivals (and classmates!) from Team Canada got the gold! But we know they are all winners at heart, because in the end they are all Badgers! On Wisconsin!