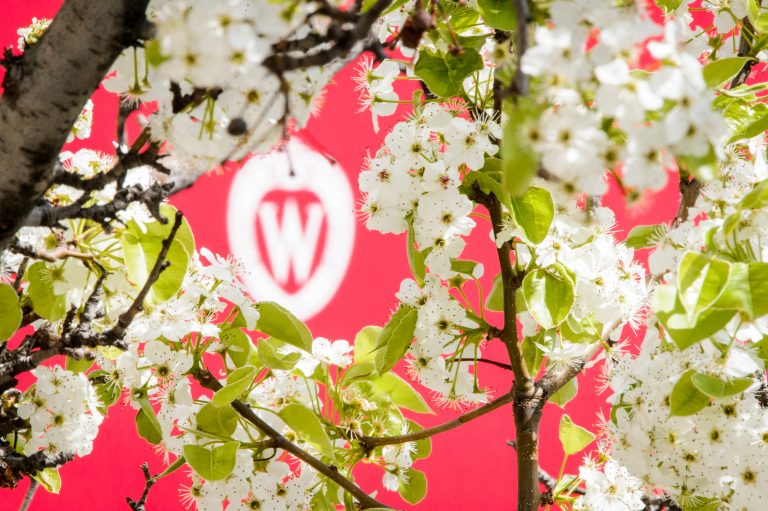 Make a Payment or Deposit
Undergraduate Costs
Although the cost of attending UW–Madison varies depending on a student's particular spending habits, the university bases its financial aid awards on the cost-of-attendance "budget."
Financial Offices
The Office of Student Financial Aid helps students learn about funding sources, such as grants, loans, work-study, scholarships, and part-time employment. The office receives the Free Application for Federal Student Aid (FAFSA), awards financial aid, disburses financial aid to student Tuition Accounts, adjusts awards when needed, and advises students regarding financial aid and money management.
Phone: 608-262-3060; Address: 333 East Campus Mall, #9701, Madison, WI 53715-1382; Email: finaid@finaid.wisc.edu
The Office of the Registrar serves campus by managing student records (personal information, grades, transcripts, diplomas); the Schedule of Classes (course catalog); enrollment; degrees/majors/certificates; tuition assessment, including Wisconsin residence for tuition purposes; education record privacy; veteran and military-dependent education benefits; and academic eligibility certification of student-athletes.
Phone: 608-262-3811; Address: 333 East Campus Mall, 10th floor, Madison, WI 53715-1384; Email: registrar@em.wisc.edu
The Bursar's Office assesses tuition, provides the Student Account eBill; applies payments, loans, grants, and scholarships to student accounts; and processes student account refunds.
Phone: 608-262-3611; Address: 333 East Campus Mall, #10501, Madison WI 53715-1383; Email: tuition@bussvc.wisc.edu (include student name and campus ID number); web: bursar.wisc.edu
UW–Madison has combined tuition and housing charges onto one bill for a more convenient, seamless bill payment experience.  The Bursar's Office and Housing Cashier's Office are both available to assist with questions and process payments.
Scholarships
UW–Madison annually awards more than $29 million in scholarships to undergraduates. Most of these scholarships recognize a student's overall academic achievements or outstanding accomplishments in a particular field.
The Wisconsin Scholarship Hub (WISH) is an online application that allows your student to match with, apply for, and accept campus scholarships.
Reciprocity and Residence
Wisconsin and Minnesota have a tuition agreement that gives qualifying Minnesota residents a special UW–Madison tuition rate. Minnesota residents must apply for tuition reciprocity through the Minnesota Office of Higher Education.
UW–Madison provides reduced tuition rates to students who qualify as residents of Wisconsin under Wisconsin state law. In most cases, a student's residence status is determined during the UW–Madison application process. Residence counselors in the Office of the Registrar can help students who have questions about residence for tuition purposes.
Tuition Payments
Payment Methods
Accepted forms of payment include electronic check, credit card, mailed check, and in person. Make a payment online and learn more about payment options, including paying with foreign currency. The BadgerPay Payment Plan provides a convenient means for paying tuition and fees through regularly scheduled payments.
Student Account eBills: Parent Access
Student account bills are provided electronically. Students and Authorized Payers are emailed when the eBill is available. Your student can make you an "Authorized Payer" if you would like access to the eBills. Once set up, you will receive an email with your username, a temporary password, and a link to the login page.
It is recommended that you log in to change the temporary password and set up a "secret question" for resetting your password if you forget it later; otherwise, your student will have to reset it for you. Your web browser's pop-up blocker must be turned off. More: bursar.wisc.edu
Financial Aid (Loan/Grants/Scholarships) Disbursement
All financial aid is applied to a student's account.
Most organizations mail checks for private scholarships directly to the Bursar's Office. If a student receives a check directly, the student should deliver the check to the Bursar's Office with any documents that came with it. The student's name and campus ID number should appear on the check, which should note that it's for a scholarship.
Scholarship awards from UW–Madison are submitted directly to the Bursar's Office. Loans and grants begin to be applied to tuition accounts the week before a term starts.
Student Account Refunds
If there are remaining funds after the student account is paid, a refund is issued to the student, unless the remaining funds are from a Parent PLUS loan. In that case, a check is mailed to the parent.
eRefunds process daily for students enrolled for eRefund and deposit directly into the account that the student provides when enrolling. Paper checks process weekly and are mailed to the student's "Mailing" address listed in the MyUW account. Parent PLUS Loan refunds are mailed to the parent, unless they have given prior authorization for their student to receive the refund.
The date a class is dropped determines eligibility for a tuition adjustment.
Housing Payments
Housing Payment Methods
Tuition and housing charges have been combined into one bill for a more convenient, seamless bill payment experience. An email is sent to notify students and Authorized Payers when a new bill is published in the Student's Account.
Accepted forms of payment include electronic check, credit card, mailed check, and in person. Make a payment online and learn more about payment options.
Authorized Payer
Students may give parents and other individuals access to view University Housing bills online and make electronic payments by setting them up as Authorized Payers.
Wiscard
The Wiscard is the official UW–Madison photo ID card for students. It provides access to campus libraries, Rec Well facilities, the Wisconsin Union, and other campus services. For students who live on campus, the Wiscard also provides entry access to residence halls and houses their Resident Food Account, which is where funds for University Housing dining plans are deposited.
Resident Food Account (Dining Plan)
All new residents living in University Housing will be asked to select a dining plan tier for food purchases for the year, based on their eating habits. That amount will be part of their Housing bill and will be deposited into a Resident Food Account on your Wiscard, which is used exclusively for on-campus dining.
If you eat more than this amount, you can add money to your Wiscard at any time and continue getting your resident discount on food.
As a resident during the Academic Year, students who use their Wiscard for payment in Housing dining locations gets them a 30% discount on prepared food and a 20% discount on pre-packaged food, compared to non-resident prices. (These discounts do not apply to Summer Term residents.)
Making Purchases
In addition to being a photo ID and key card, the Wiscard provides a simple, safe, money-saving method to make purchases on campus. When paying with the Wiscard, students receive discounts on food purchases at all University Housing, Babcock Hall Dairy Store, and Wisconsin Union dining locations. Students who live in University Housing will also receive an additional discount on purchases in the six University Housing dining facilities. Enrolled students are also exempt from the 5.5 percent sales tax on food purchases.
The Wiscard account can be used to make purchases at many other locations across campus for school-related products and services. These include textbooks, school supplies, laundry (in the residence halls), vending, copying, printing, computer supplies, convenience-store items, recreation & wellbeing activities, and on-campus entertainment. The Wiscard cannot be used to pay tuition or housing bills.
Managing the Account
The Wiscard website allows users to easily manage their accounts and make deposits online. Payments can also be made in-person and by mail.
Veteran and Military Services
The Veteran Services & Military Assistance Center helps U.S. military members, veterans, and military dependents receive their education benefits.