Event Details
Plan ahead to bring your students some springtime cheer and enjoy the beauty of April in Madison together during our annual Badger Family Spring Visit!
Badger Family Spring Visit (BFSV) is an opportunity for you to visit your student any weekend during the month of April and attend free, low-cost and classic springtime events* in Madison that our team of local pros has compiled for you.
There is no fee to register— just come and enjoy time with your Badger and gain access to a welcome gift upon arrival.
How to enjoy Badger Family Spring Visit:
Connect with your student to pick a weekend during April to visit (make sure it's not before any big exams or presentations),

Register here to let us know you may be coming (so that we can send you parking suggestions and event updates),

Watch out for an email from us at parent@uwmad.wisc.edu with info on how to download our mobile event app, build your own schedule, and sample weekend itineraries curated by our local pros,

Visit Madison and enjoy springtime with your Badger! You can also share photos of your weekend with us on social using #BadgerFamily for a chance to win prizes from the University Book Store.
April Event Snapshot
Dane County Farmer's Market
Grab your Badger and your reusable bags for the largest producer-only farmer's market in the country! Enjoy the late winter farmer's market indoors on Saturdays through April 8, and the outdoor Saturday on the Square market starting April 15.
UW Varsity Band Spring Concert
This iconic, ticketed event on April 21 and 22 honors Badger Band traditions like the popular Fifth Quarter and "On, Wisconsin!" It also features new charts from the Fall 2022 season, and is sure to appeal to Badger Band fans of all ages.
UW Women's Soccer
Come watch the UW Women's soccer team take on opponents on Sunday, April 2 and Sunday, April 23. All regular season home games at McClimon Soccer Complex this season are free for all fans to attend.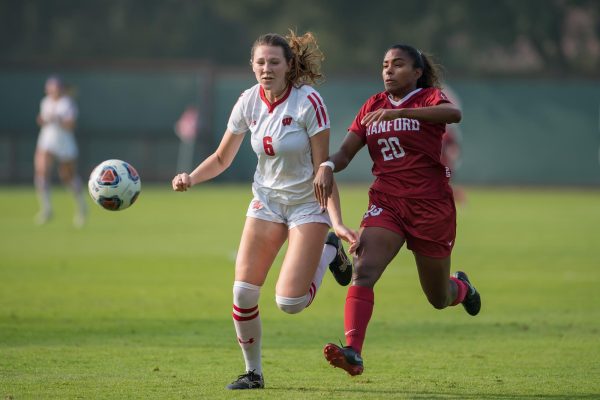 41st Annual Crazylegs Classic
The last Saturday of April each spring, over 12,000 Badgers descend on the Capitol Square and State Street to kick off the Crazylegs Classic, an 8K run/2 mile walk fundraiser event to support UW Athletics!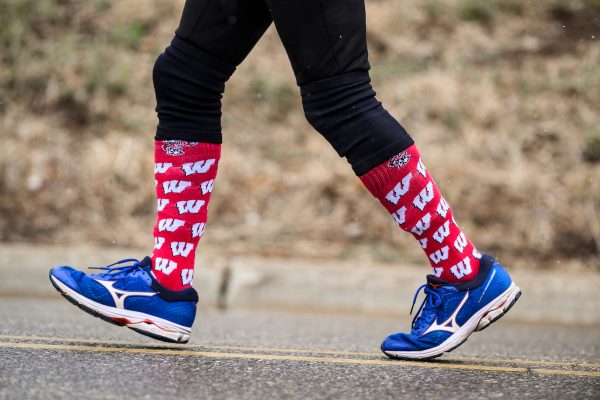 Frequently Asked Questions
This is an accordion element with a series of buttons that open and close related content panels.
When is Badger Family Spring Visit?
Badger Family Spring Visit (BFSV) occurs every weekend in April with different Madison-area events happening each weekend. Families can attend whichever weekend works for them.
How do I register for Badger Family Spring Visit?
Fill out our registration form here to let us know that you're thinking of coming! Please note that while most events are free or low-cost, some do require a ticket or additional registration. More information will be provided in the description of each event in the event app. You will receive instructions for how to download the event app after registering.
Do we have to follow the schedule of events?
No, events are a la carte style so participants can attend as many or as few events as they would like.
Do we need to register for each event?
Some events require ticket-buying or registration, however, the majority of BFSV are free and require no registration. More information will be provided in the description of each event within the event app. You will receive instructions for how to download the event app after registering.
How do I download Guidebook?
Download the UW Guide for a mobile version of the event program. Once downloaded, search for the "UW–Madison Parent and Family Events" guide and select "Get" and "Download Guide." Using the app allows you to get event notifications, build your own itinerary, and much more. The UW Guide is available on iOS, Android and Amazon. You do not need a passphrase to access our event guide . Next to that, you'll see a magnifying glass. Click on that and enter "UW-Madison Parent and Family Events." It will then allow you to view the event program.
Where should we park?
UW-MADISON LOTS
For on-campus parking information, including free options, you can view the detailed maps available on the Transportation Services website (transportation.wisc.edu/campus-maps), the 2021-22 Campus Parking Map (the green lots are free after 4:30pm on weekdays, and all day Saturday and Sunday), the interactive parking feature on map.wisc.edu, or call Campus Information at 608-263-2400. 
Please note: parking availability and access is subject to change. Please be aware of all signs and notices posted at parking locations and follow all displayed parking regulations.
DOWNTOWN MADISON LOTS 
The City of Madison also has a number of lots near campus, including the centrally located State Street Campus Garage. You can find a map of all city garages and lots at go.wisc.edu/k67165. 
Please note: The Parent and Family Program is unable to guarantee parking. If you have parking questions during Family Weekend, please call Campus and Visitor Relations (8 a.m.–7 p.m., 608-263-2400)
Where should we stay?
There are many great options for on-campus and off-campus hotels available. Here is a list of options to explore.
Where should we eat on campus?
I have questions about the athletic tickets I purchased- who can I contact?
You should contact the organizer of the event through which you purchased tickets for additional information and questions on those tickets.
Athletic tickets are provided by the UW Athletic Ticket Office. Check your confirmation email from Athletics for pick-up instructions. We can also help you contact the Athletics Ticket Office or give you their phone number (608-262-1440 or 1-800-GO-BADGERS).
Where can I find information on accessibility?
Below you will find information on Badger Family Spring Visit accessibility. If this doesn't answer your question, please reach out at parent@uwmad.wisc.edu and let us know how we can help support your Family Weekend experience.
ACCESSIBLE PARKING
Accessible stalls are within many lots on campus. UW's Transportation Services outlines DOT Accessible parking on this map. Please note, we cannot reserve accessible stalls as they are all on a first-come, first-serve basis. With any lot, please obey the posted signage and notices. Read more from UW's Transportation Services.
EVENT DROP-OFF
If you're looking for a good place to drop-off members of your group at Memorial Union or Union South, we recommend pulling into these drop-off "loops":
Union South – the drop-off loop is located on the Dayton Street side of the building
Memorial Union – the drop-off loop is located at the end of Park St., toward the west side of the building
GETTING AROUND CAMPUS
View a map of accessible pedestrian routes.
View information on elevator access by building.
View a list of accessible building entrances on campus and their locations.
Who do I contact if I have a question?
Please contact the Parent and Family Program at 1-877-262-3977 or parent@uwmad.wisc.edu.