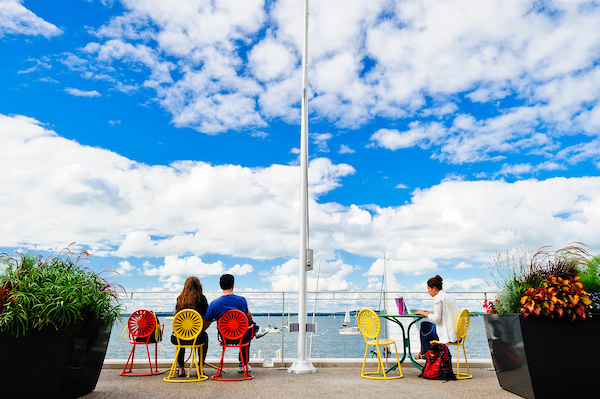 The UW–Madison Police Department (UWPD) provides 24/7 law-enforcement services to the campus, as well as tips on campus safety and crime prevention. Emergency calls should be directed to 911. Nonemergency calls should be directed to 608-264-2677.
In the event of a critical campus incident, the Parent and Family Program will notify you. Students should sign up for the UW's emergency alert system, WiscAlerts, through the MyUW portal. WiscAlerts can be sent via phone, text, and email. Students should also ensure that their emergency contact information is up to date in Student Center.
The safety and well-being of your student is a top priority for UW-Madison. If your student needs support, please contact the Parent and Family Program. We are here to support your family and your student's success.
The Dean of Students Office assists students with a variety of concerns by working directly with them and connecting them to appropriate resources on campus by:
Providing direct assistance navigating a difficult situation.
Aiding identifying the process(es) for resolving academic and co-curricular concerns.
Helping empower students to understand the UW system, explore options, make informed decisions and act on those decisions.
University Recreation & Wellbeing (Rec Well) provides activities and programs that encourage students to play hard, get fit, and live well. Students can take advantage of open recreation opportunities at three indoor facilities and more than 60 acres of outdoor spaces. Programs include intramural sports, sport clubs, fitness, ice, tennis, and aquatics, and new offerings related to overall wellbeing.
SAFEwalk is a student-staffed service that connects students with trained walking companions to ensure they get around campus safely at night. Available nightly until 1 a.m., students and visitors can call or text 608-262-5000 to request a SAFEwalk.
University Health Services (UHS) is the student health center on campus. All students are eligible to use UHS services. Experienced, culturally competent professionals provide medical treatment of injuries and illnesses; counseling for a range of mental health and personal concerns; wellness services; and prevention programs for important campus health issues such as alcohol risk reduction and
violence prevention.
UHS's Violence Prevention & Survivor Services provide confidential victim advocacy and support to student victims/survivors of sexual assault, dating violence, domestic violence, and/or stalking. These services are available at no cost.
Access to UHS is not a substitute for health insurance. For those who need insurance, UHS offers the comprehensive Student Health Insurance Plan (SHIP).
Many campus and community resources are available for victims and survivors of sexual assault, dating violence, domestic violence, and stalking. Free, confidential support is available through the UHS Violence Prevention & Survivor Services; UHS Mental Health Services; Rape Crisis Center; and Domestic Abuse Intervention Services. Reporting options include the campus Title IX coordinator; Dean of Students Office; UW Police Department (emergency: 911; nonemergency: 608-264-2677); and Madison Police Department (emergency: 911; nonemergency: 608-255-2345).