EVENT CANCELLATION
Winter Storm Warning – Camp Randall tours cancelled
Due to a Winter Storm Warning from the National Weather Service in effect from 7 p.m. CST, Friday, 1/10, through 6 a.m. CST Sunday, 1/12:
The Camp Randall Stadium tours scheduled for Saturday Jan. 11 between 1-2:45 p.m., will be cancelled.
The hockey games for both Friday, Jan. 10 at 8 p.m., and Saturday, Jan. 11 at 7 p.m., however, are scheduled to continue.
We hope that you will join us for another free Camp Randall tour opportunity during Family Weekend (Friday, October 16 – Sunday, October 18, 2020).
You can also still stop by The James apartments (432 W. Gorham) tomorrow, on Saturday, Jan. 11 between 10 a.m. and 5 p.m., to pick up a free family giveaway from our proud event sponsor.
Hockey game scheduled to continue
UW Athletics is continuing to operate their men's hockey games for this weekend as usual. The game tonight (Friday, Jan. 10) begins at 8 p.m. CST, and tomorrow (Saturday, Jan. 11) at 7 p.m. CST, as the Badgers take on the Ohio State Buckeyes at the Kohl Center.
Families were able to purchase tickets for the game on Friday, Saturday or both evenings – be sure to check which tickets you purchased.
Please plan to arrive early to find parking and travel safely. You can find a map of hockey parking options here, or call campus information at 608-263-2400 with questions regarding parking near the Kohl Center.
*Please note: parking availability and access is subject to change. Please be aware of all signs and notices posted at parking locations and follow all displayed parking regulations.
If you have any questions about your tickets or the game, please contact the Athletics ticket office at 608-262-1440 or tickets@uwbadgers.com.
Travel safely
We hope that if you are still attending the hockey games, that you travel safely and enjoy spending time with your Badger.
Thank you,
The Parent and Family Program
---
Event Details
In collaboration with Wisco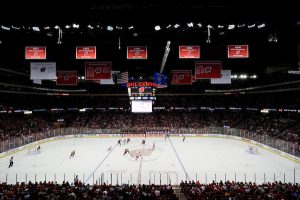 nsin Athletics, the Parent and Family Program offered a discounted ticket price of $13 (regularly $24) for the Wisconsin Men's Hockey team as they take on the Ohio State Buckeyes at 8 p.m. on Friday, January 10th and at 7 p.m. Saturday, January 11th. These specially priced tickets are available online using our special link only. Families can purchase tickets until 4:30 p.m. on the day of each game.
Before the Game
Wondering what to do before the game? Grab dinner at your students' favorite place to eat. This is a chance for you to spend time with your students and experience some of Madison's best restaurants.
Hotel Accommodations
If you are interested in overnight accommodations, contact the Lowell Center, located right on campus, for a special winter family event rate of $89 per night. The rate includes free parking, complimentary breakfast and high-speed internet. Please call 866-301-1753 and mention the promo code "Winter Family Event" or make your reservation online.
*Please note that this offer is available for both 1-night and 2-night stays.
Thank you to our proud event sponsors:
Live Exceptionally in the heart of Campus. Private gym. All utilities, cable and high speed internet included with all units.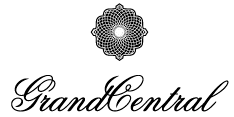 Get the lifestyle you want with The James! Our fully furnished off-campus apartments offer private bedroom and bathroom floor plan options, tools that help you make the grade, and community events that keep you connected with friends. Plus, our professional on-site management and staff are here to serve your needs and help you enjoy your college experience.