Welcome to Badger Family Fest!
Meet and mingle with other UW-Madison families at this spirited event on the iconic Memorial Union Terrace. Enjoy music, a free cookout lunch, photo-ops on the iconic Big Terrace chairs, yard games, activities from Wheelhouse Studios and more!
First-come, first-served, food available for the first 1,500 attendees. Lunch includes brats, chips, beverage and Babcock ice cream. Gluten free and vegan options are available!
East of Vilas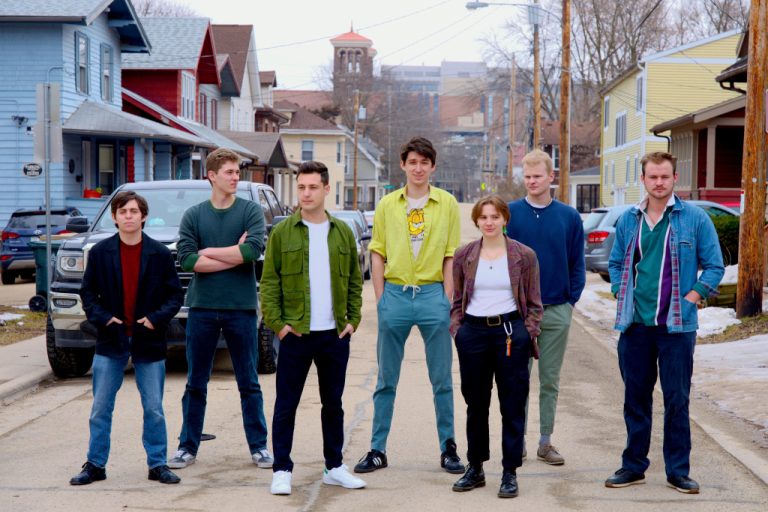 11 A.M. – 1 P.M. – East Of Vilas Live Performance
800 Langdon St, Memorial Union Terrace
East of Vilas is a Madison-based band that seamlessly blends rock, indie, and funk influences. Originally forming in the basement of a UW dorm in 2020, the band currently writes and records music in their living room-turned-home studio near Madison's Vilas neighborhood. Connection and collaboration are core to the band's philosophy, and they owe much to the rich community of artists that surrounds them in Madison and beyond. With a sound that's optimistic and innovative, warm and nostalgic, East of Vilas balances humor with sincerity, seeking to push boundaries while acknowledging their roots.
Game Watch
2:30 A.M. – 5 P.M. – Badgers Football Game Watch
800 Langdon St, Memorial Union Terrace
Don't miss out on cheering for our away Badgers as they shred the field at Illinois! Enjoy a fun afternoon of football with your student, filled with memories, fun, and more.