For college students who are undecided on a major, it's an all-too-familiar question: "Have you picked your major?"
And while identifying a major is a considerable milestone, it's not the last step of the process. It may be just as important to follow up and ask: "Have you enrolled in your major?"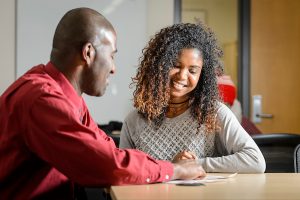 All undergraduate majors at UW–Madison have procedures for enrollment. Some are significantly more involved than others, so it's essential that students know the requirements for their intended major — and just as essential that they work with professional advisors who can help them along the way.
Understanding Requirements for Undergraduate Majors
For some majors, such as geography and political science, enrollment is as simple as filling out a form of declaration. Others require a minimum number of credits, a certain enrollment status (e.g., sophomore), completion of specific courses, or other prerequisites prior to declaring the major. For these degree programs, all students who complete the minimum requirements are guaranteed admission.
However, certain majors at UW–Madison require students to apply for entry into the degree program. With this more intensive process, not all students who apply will be accepted — even if they meet minimum qualifications.
These "competitive" majors span the fields of business, engineering, nursing, music, education, journalism, and more. Criteria for admission vary but typically include academic performance (e.g., minimum grade-point average) and demonstrated skills. (A few majors also offer direct enrollment at the time of admission to UW–Madison.)
Preparing for an Intended Major
Regardless of their intended major and its requirements, students should consult their advisors as early as possible to ensure they are preparing appropriately.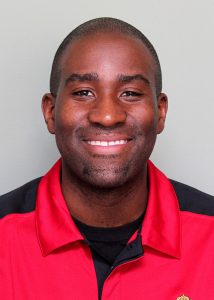 "Sometimes students feel pressured to make a decision about their major or career path too quickly," says Jonathan Ferguson, director of the UW's Career Exploration Center. "This can actually cost them time in the long run if they end up changing their mind as a junior or senior. If students have many interests, it's best if they work with a professional advisor who can help them make a strategic plan that allows them to explore while making progress toward their degree."
UW–Madison has worked to ensure students have time to explore their possibilities while staying on track for graduation. The average time to graduation for undergraduate students at the UW is currently 4.03 years, a significant decrease from the average of 4.22 years a decade ago.
There are many services and resources available to students as they explore and declare/apply for majors:
In addition, students can visit The Guide to review specific requirements for majors. Students can also generate Degree Audit Reporting System (DARS) reports to check their progress toward the completion of majors and degrees.
Creating a 'Parallel Plan'
A key part of any successful plan is to have a backup plan. "Parallel planning," or creating a "Plan B," is encouraged for all students, even if they're not pursuing a competitive-enrollment major. As coursework intensifies, interests can evolve and performance can vary — as such, students may want to avoid putting all their eggs in one basket and be open-minded to multiple paths from the beginning.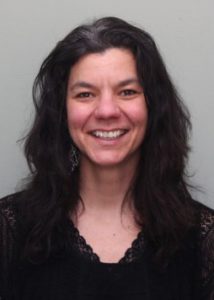 "If their first plan doesn't work out the way they had hoped, they can [still] continue making progress towards their degree without skipping a beat," says Camille Bernier, an academic advisor for the UW's Cross-College Advising Service.
One strategy is to consistently check off general course requirements that will help students complete their degree even if their intended major changes. Speaking with advisors throughout the planning process can also help to uncover underlying interests and aspirations. For example, students who are set on majoring in business may realize that their foremost passion is working with people, which opens up many other doors.
Students who are interested in competitive-enrollment majors are more vulnerable to a sudden change of plans that is out of their hands. That reality makes it all the more important to be prepared.
"Sometimes students can be reluctant to make a parallel plan because they feel like it means they are not serious about their application to a competitive or limited program," Bernier says. "We actually think of parallel planning as being more dedicated, because it will help students prepare for multiple routes to achieve the same academic and career goals."
Even if the primary plan works out as hoped, students can still leverage their parallel plan. Along the way, students may have earned enough credits in secondary fields of study to consider double-majors or certificates.
Cross-College Advising Service can help students create a parallel plan that works for them.
Ensuring a Path to Success  
As a parent or family member, you can play an important role in your student's success by providing space and support during the exploration phase. Encourage your student to take advantage of campus resources, meet with advisors, and sketch out a parallel plan.
You can reassure students that they are making progress and acquiring important workplace skills even if they are undecided on a major or need to change an intended major. Increasingly, employers are looking for certain skills (e.g., critical thinking) and experiences (e.g., out-of-class internships) rather than a specific major. There are often multiple paths to the same job or career — and either way, students may discover a different major or career path that better aligns with their skills and passions.
If students apply to a competitive-enrollment major and are not admitted, many programs allow students to reapply at a later time. Remind students that their applications may be better rounded the next time they apply, and that they now have time to improve their portfolio and consider other opportunities. Note, too, that it is never a waste of time or effort to submit an application — there are always lessons to derive from the experience.
It's important for students to remember that pivoting from an intended major is not the end of the world; in fact, it can provide an opening for exciting new possibilities.