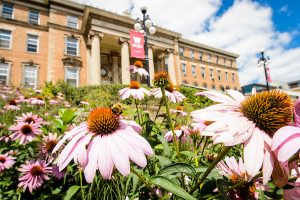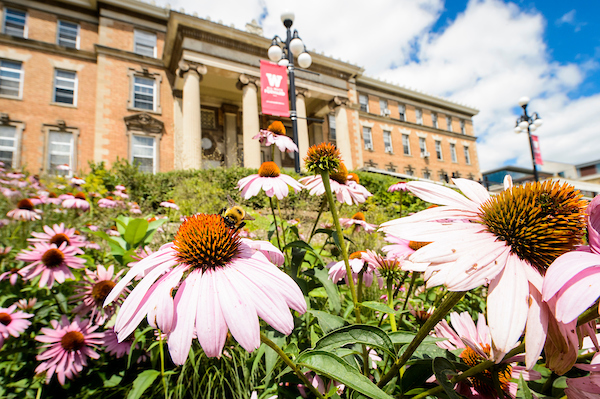 Make plans now to enjoy the beauty of springtime in Madison with your student during Badger Family Spring Visit!
What is Badger Family Spring Visit?
Badger Family Spring Visit is an opportunity for you to visit your student(s) during the month of April and attend free or low-cost events on campus and in the community that we have compiled specifically for you. Learn more here.
That's it?
Yes! All you have to do is download our Badger Family Spring Visit guide, pick a weekend during April to visit Madison, and browse through the family-friendly events featured throughout that weekend, such as sporting events, musical and theater entertainment, educational opportunities, shopping, dining, and more. There is no registration fee — just come and spend time with your student!
To access the Badger Family Spring Visit event guide, first download the UW Guide app on your smartphone (visit mobile.wisc.edu/uwguide for more information). Once you open the app, the "UW–Madison Family Events" guide will automatically appear within the UW Guide — simply select and download it.
Here are just some of the exciting events taking place:
Wisconsin Film Festival (April 2–9): View more than 150 films at the largest university-produced film festival in the nation.
Dane County Farmers' Market (April 11, 18 and 25): Shop at the largest producer-only farmers' market in the country.
Spring Varsity Concert (April 17): Come and enjoy the sights and sounds of The University of Wisconsin Varsity Band!
Crazylegs Classic (April 25): Join fans of all ages by participating in this run/walk event that raises money for Badger Athletics.
For more information, call 1-877-262-3977 or e-mail parent@uwmad.wisc.edu.
See you in April!