My student always did well in classes in high school but now is struggling. What's going on, and what can I do to help?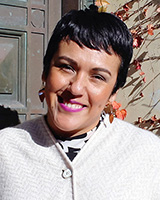 Many factors can contribute to why a student's GPA might drop from a 4.0 in high school to a 3.0 after a few semesters taking college courses. College courses are challenging, there may be more distractions, and students are in charge of managing their schedules on their own.
If students are struggling academically, you can start supporting them by sharing the importance of connecting with resources (such as advising, tutoring, mental health, or health support resources), because one resource could be a connection to another. Let students know it is okay to struggle academically and encourage them to take advantage of the resources campus provides, as well as allow advisors to guide them. Advisors are here to help students, connect them to resources, and guide them to their success.
For example, advisors often refer to me in my role as the director of academic support services with the Division of Diversity, Equity, and Educational Achievement. It is my job to make sure students who are part of the division are connected to tutoring support.
It's equally important not to put too much pressure on your students to choose a certain major, or pursue a certain career path. On such a large campus, students may need time to explore their interests, and to figure out their best next steps.
You can help your student thrive at UW–Madison by communicating the importance of connecting to resources, exploring options, and knowing the right tools to be successful.
— Africa Lozano, Director of Academic Support Services, Division of Diversity, Equity, and Educational Achievement
---
How can students choose classes if they don't know what to major in? Will they be able to graduate in four years?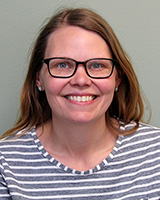 It is normal for students to be uncertain about their major — in fact, each year, about 30 percent of first-year students are undeclared as they begin their fall term. (And yes, it is possible for students to graduate within four years, even if they take time to explore majors.)
Whether students have already narrowed down their options or if they're not sure how to get started, they should meet with their academic advisor each semester to ensure they stay on track for a four-year graduation. Advisors can help them strategically choose courses to help explore majors and fulfill requirements.
If students aren't really sure what their career interests are yet or aren't sure how to narrow them down, the Career Exploration Center is also great place to start!
— Rebecca Bradbury, Career Advisor, Career Exploration Center
---
What should students do if they are preparing for a limited-enrollment program and don't know if they will get in?
(Note: A limited enrollment program is a program, major, or school that has limited space available, and students apply to enroll in that program after one to two years of coursework prerequisites. Some examples include the School of Business, College of Engineering, and School of Nursing.)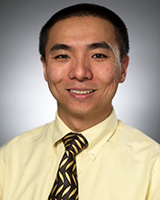 Proactive planning, creating a parallel plan, setting realistic expectations, and utilizing campus resources are crucial steps when considering any limited-enrollment program.
Students should research requirements and deadlines well ahead of time. One way to do that is to connect with advisors or administrative personnel that oversee admissions decisions for the program being considered (see School & College Advising Units for contact information).
I would also highly recommend meeting with advisors who can guide students on what to do in order to have the best chance of being accepted/admitted. Advisors can also assist students in creating a "parallel" or "backup" major plan. If students are not able to get into their first program choice, they will still be well prepared for their next steps and can make a smooth transition to their alternative plan.
Sometimes students have to choose between a competitive enrollment program and a program they have already been accepted into (or feel they have a stronger likelihood of being accepted into). I strongly encourage students in this situation to consult with their advisor to fully understand the possible outcomes of each scenario.
— Hao Yuan, Academic Advisor, BBA Wisconsin School of Business
---
My student wants to be a liberal arts major (such as history, art, or literature), but I'm worried about successful job placement after graduation. What can my student do to be prepared?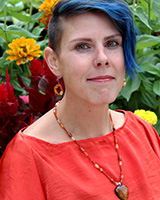 What sets liberal arts majors apart is that these students are learning a critical skill set for the future, such as how to research, write, think critically, and develop problem-solving skills — and these are often the skills that employers are craving! However, advisors also understand this concern of parents and students, as liberal arts majors don't always have direct career links.
To be well prepared, students in the liberal arts should continue to pursue courses that prepare them in these critical skill sets: communication, teamwork, critical thinking, and analytical skills. They should also work closely with their career advisor to make sure they are ready for jobs come graduation.
I encourage students to seek experiential opportunities such as leading in student organizations, volunteering, studying abroad, and participating in internships. While many students are doing the right things, the one thing that could really help them is seeking assistance to learn how to articulate their unique skill sets, which could mean a visit to our career center or participating in a career course!
— Shaylea Stensven, Advisor, Center for Academic Excellence