In collaboration with Wisconsin Athletics, the Parent and Family Program is offering a discounted ticket price of $13 (regularly $24) for the Wisconsin Men's Hockey series against Michigan on Friday, January 28–Sunday, January 30 at the Kohl Center.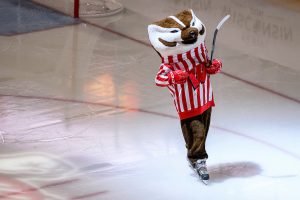 Watch out for an email in early January with the special purchasing link to buy these discounted tickets. Families will be able to purchase tickets until 4:30 p.m. on the day of each game.
Please note that student season tickets are located in the student section. If you would like to sit with your student but they already have season tickets, you would have to purchase another ticket for them through our link.
Wondering what to do before the game? Grab dinner at your student's favorite place to eat in Madison, or find a new favorite with this restaurant-finding tool.
We hope to see you there! If you have questions, please contact us at 1-877-262-3977 or parent@uwmad.wisc.edu.