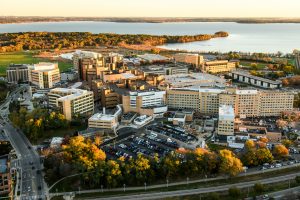 University of Wisconsin–Madison ranks among the top universities in the nation in a variety of areas, including educational quality, reputation, affordability and access.
Here's a look at some of those rankings from 2018-19:
U.S. News & World Report's latest college rankings. Tied for 15th among public institutions. Overall, UW–Madison ranks 49th in a four-way tie. The rankings include more than 301 national doctoral universities and are included in the 2019 edition of America's Best Colleges. U.S. News gathers data from and about each school in undergraduate academic reputation, student excellence, faculty resources, financial resources, alumni giving, graduation and retention rates, graduate rate performances, and social mobility. Each indicator is assigned a weight based on U.S. News' judgments about which measures of quality matter most.
UW-Madison was ranked as the 23rd "Best College for Veterans" in a three-way tie. Institutions included on this list must be certified for the GI Bill, participate in the Yellow Ribbon Program or be a public institution that charges in-state tuition to all out-of-state veterans, must have enrolled a minimum of 20 veterans and active service members in the 2017-18 academic year, and must be ranked in the top half of the institution's overall U.S. News ranking category.