College is a time of significant growth and change for young adults, and one way parents and family members can support their student is to encourage healthy habits and discuss overall well-being.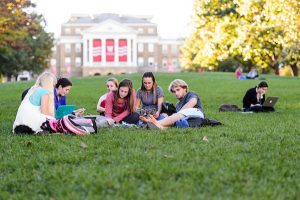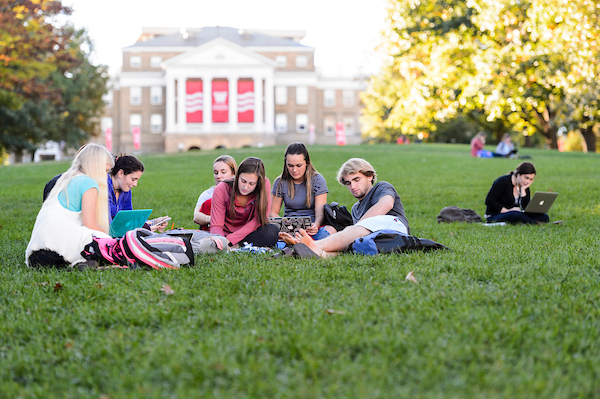 Unrealistic depictions of college often glamorize and normalize negative health habits including: all-nighters, increased stress, high-risk drinking, and unhealthy eating. Parents and support members have an opportunity to correct these misconceptions. Help your students make the connection between self-care and mental health, and let them know that you support them in this process. A perfect GPA isn't worth it if this comes at the expense of mental health.
"Grades are important, but reminding self-critical students that they are much more than a GPA helps with their perspective and can provide an emotional buffer," says University Health Services Student Relations Manager Rob Sepich.
Please ask your students about their health and well-being. By making this a regular part of checking in, families are more likely to notice if a student is struggling. While some stress is normal and healthy, significant life changes can negatively impact mental health. It's important to keep lines of communication open and watch for warning signs that indicate your student is struggling or experiencing a mental health concern. Conversations allow you and your student to plan for the unexpected and to know what to do if your student has emotional distress, develops a mental health condition, or if an existing condition worsens.
Mental health issues are a growing concern—and relatively common—for college students and can impact a student's academic and social experience. One in four adults will experience a mental health issue in their lifetime. By talking with your students about mental health, you're supporting them and preparing them.
Sepich says a positive mindset is essential for success, and focusing on ways to succeed, rather than avoiding failure, often begets more success.
"I've seen how small improvements in self-care can help students reap major benefits.  For example, getting just an extra hour of sleep on school nights often brings more energy to the day, increases attention in classes, and can protect against many illnesses."
University Health Services offers a variety of wellness services to help students prioritize self-care and maintain balance, including meditation, nutrition, stress management, yoga, and individual wellness sessions. The online resource, SilverCloud, also provides self-guided, interactive mental health treatment options 24 hours a day. SilverCloud's evidence-based learning modules address anxiety, depression, body image, and stress.
University Health Services also encourages students to complete At-Risk, an online, interactive training program that teaches students how to recognize signs of distress in their peers, respond appropriately, and refer to mental health resources. After completing At-Risk, 97 percent of students said they were confident in their ability to discuss their concerns with a friend exhibiting signs of psychological distress.
One of the best ways you can promote positive mental health among students is to make sure they know that treatment works, asking for help is normal, and that it's a sign of strength and maturity.
Remind your student that UHS Mental Health Services are no cost and confidential. Students are welcome to bring a friend along for support. Since it can be challenging to know how serious to take warning signs, check in with your student early and often. If you have serious concerns, please notify the Dean of Students Office or contact the UHS 24/7 crisis service line at 608-265-5600 (option 9). The Parent and Family Program is also always available to help triage any mental health questions or concerns you might have about your student.