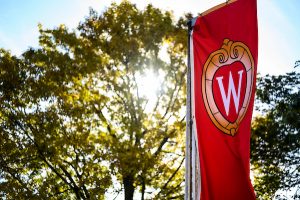 As a reminder, the Bursar's Office and University Housing will be rolling out a new combined bill for tuition and housing charges for spring 2020, to create an easier, more seamless experience for undergraduate students and families.
Benefits of the combined bill:
Students will be able to make a single payment
The BadgerPay payment plan will include both tuition and housing charges
Financial aid funds will be applied directly to housing charges
Streamlined Authorized Payer setup process
Authorized Payers will only need one username/login to view the student account bill. Authorized Payers will continue to log in using their username/password for the tuition side. Beginning in January, the University Housing Authorized Payer site will only allow users to view past bills and payment history. New bills will only be accessible through the Bursar's Office Authorized Payer login site.
The first combined bill will be published on January 6, 2020, and the due date will be January 31, 2020. Details about payment method options can be found on the Bursar's Office website.
If you have questions about the new billing process, please contact University Housing's Business Services team or the Bursar's Office.