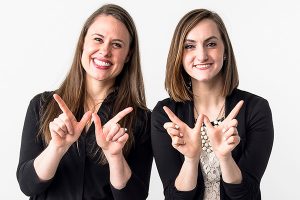 On behalf of the UW–Madison Parent and Family Program, we want to thank you for all you have done to support your student. We value you and wish your student and family the very best going forward.
Graduation is an accomplishment, both for a student and for a family. Your student has worked very hard to earn a degree, and your support was integral to your student's success. It's time to celebrate this important milestone, but we know you may have mixed feelings. After all, you've become accustomed to your role as a parent or family member of a college student — but what does the next phase look like? Is your student starting a new job or pursuing an advanced degree? Will your student live alone, share a living space with roommates, or return home? These questions represent another time of change for your family, and another stage of your relationship with your student. We are confident that you will navigate this transition just as you have the college years — by taking it one step at a time, researching options, and sharing feelings and ideas with others.
Whether your student is graduating or continuing toward a degree, opportunities are still available to you. This e-newsletter addresses many ways that you can stay engaged and connected to the university and Madison community.
We have been happy to serve as a resource for you, and we invite you to remain part of our program for as long as you would like. We hope that you stay connected to the UW and that your family's Badger spirit continues for many years to come.
Congratulations to your student and your family on this wonderful achievement. We are so grateful to have been a part of your journey.
On, Wisconsin!
Stephanie, Monica, and the Parent and Family Program Team
P.S. You are receiving this e-newsletter because our records indicate that you have a fourth- or fifth-year student. If your student is not graduating, contact us.