Dear parents and families,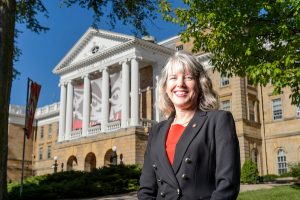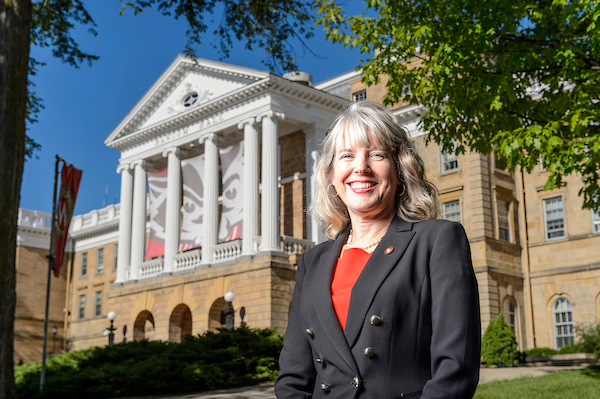 I hope that both you and your students are having a fantastic summer. On campus, we're busy getting ready to welcome students back for the fall 2019 semester. Here at UW–Madison we believe that parents and family members are our strongest allies in helping your student to be their very best self. It is also important to remember that your student is an advocate and a resource for themselves.
To support their out-of-classroom experiences, we have a variety of student affairs units on campus to help. Helpful resources for your student include the Center for the First-Year Experience, Center for Leadership & Involvement, Gender and Sexuality Campus Center, Multicultural Student Center, Associated Students of Madison, Dean of Students Office, Office of Student Conduct and Community Standards, International Student Services, McBurney Disability Resource Center, University Recreation & Wellbeing, University Health Services, Wisconsin Union, and Veteran Services and Military Assistance Center. We also have partners across campus that work to support your student every day, from Ask Bucky Information Services to University Housing and Campus Area Housing.
Time is short, which is why we encourage students to shape their Wisconsin Experience from day one and truly make their journey on campus their own. The Wisconsin Experience has the potential to be transformative. We strive to develop world leaders, engaged citizens, and interesting people. We have high expectations of our students. To help them make the most of their time at UW–Madison, we ask students to get involved in something that matters, to consider themselves representatives of the university, to act with integrity in all they do, and to show respect to everyone they encounter. Through the Wisconsin Experience, we hope our students engage in the following areas of growth: Empathy and Humility, Relentless Curiosity, Intellectual Confidence, and Purposeful Action.
Getting off to a good start is important. Our research demonstrates that the first forty-five days on campus are critical as students make the transition to college — or back to college — and adjust to new academic and social challenges. As parents and family members, you know your students best, and can help us identify any signs that they may be experiencing difficulties.
One concern for college students across the nation continues to be high-risk drinking. We work hard to educate students and provide tools to develop good learning and life habits. Before they come to campus, students should complete AlcoholEdu. We also ask that you have a serious conversation with your student about this topic. Understanding the consequences of high-risk drinking is important. Students should also complete the U Got This! Program to learn more about how to make campus a safer place. It includes information on sexual assault, bystander intervention, and victim advocacy and support.
Lastly, as you prepare for the start of a new academic year, here are ten things that I encourage you to share with your student:
We believe in you. No matter what.
You are not alone, and you belong at UW–Madison.
College is hard. Transitions are hard. It's okay if there are bumps in the road — overcoming transition will help make you a better, more resilient, and frankly, more interesting person. The student who gets the most out of the University of Wisconsin is the one who has the self-confidence to seek assistance.
Meet people who are different from you. You will learn much about yourself and others by getting to know students from other backgrounds. You will also make friends that will last a lifetime.
If you choose to drink, be responsible and understand the consequences — both immediate and those that may impact you later. Remember that the legal drinking age in Wisconsin is 21.
Swim upstream. Be your own person. This is your journey. Make decisions with that in mind.
Get involved. Get involved. Get involved.
Sleep is a good thing. So is going to class. A college education is an active endeavor, not a passive one.
Understand what consent means. An incapacitated person cannot give consent. There is no grey area.
If you see something, say something. Badgers take care of each other. It's what we do.
Thank you for being partners with us in reinforcing these important messages with your students.
Please also stay involved with our wonderful Parent and Family Program and contact them with questions at parent@uwmad.wisc.edu or their helpful resource Ask a Question. We also hope to see you during Family Weekend in October. Take care and On, Wisconsin!
Sincerely,
Lori Reesor, PhD
Vice Chancellor for Student Affairs
She/her/hers