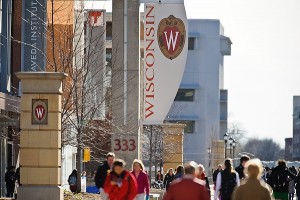 During the 2014–15 academic year, the Office of Student Financial Aid was able to offer a Federal Perkins Loan to 3,200 undergraduates who were able to demonstrate a fairly high level of financial need. Your student may have been one of the recipients of this very solid, subsidized federal loan that has excellent repayment terms. We wish we had more of it to offer.
As of this writing, the Federal Perkins Loan Program is in what is called a "sunset" status with Congress, and it will be discontinued unless Congress takes action before September 30, 2015. This low-cost loan program is funded by students repaying their loans; no new funding from Congress has occurred for years.
If your student is a recipient of this loan program for the 2014–15 school year, you need to be aware of the impact that the potential loss of this aid program could have on your student's future funding. Please note the following:
Applicants who are awarded a Perkins Loan for the 2015–16 year must accept the loan and sign any necessary promissory notes no later than September 18, 2015. This means applicants must have a completed aid application well before the start of the semester to be considered for the Perkins Loan. We began sending Financial Aid awards for fall to students in early to mid-April.
Those recipients with 2015–16 Perkins Loans disbursed before October 1, 2015 will be eligible to receive their spring-term loan disbursements in January 2016.
It is critical that your student complete his or her aid application long before returning to school in the fall, as well as actively accepting a loan. There are no appeals for incomplete work after September 30, 2015.
The 2015–16 academic year will be the last year for this loan; no additional aid is expected to be forthcoming to replace the gap that eliminating this program will create. More expensive private loans or Parent Loans are options that may be available, but will likely cost families more.
Please contact our office at finaid@finaid.wisc.edu for more information about the Federal Perkins Loan Program or if you have other financial aid questions.